Sale price
Rs.499
Regular price
Rs.2,500
Unit price
per
Sale
Sold out
DETAILS

Elevate your living spaces with the modern elegance of our Silver Acrylic Hexagon Wall Decor Mirror, a versatile and stylish addition to any room's Wall Decor. This wall decor piece seamlessly blends aesthetics and functionality to redefine your interior aesthetics. At PyariWalls.pk, we specialize in offering exceptional Wall Decor that reflects your unique taste and enhances your ambiance.

Crafted with precision, this hexagon mirror captures and reflects light, creating an illusion of space and adding depth to your surroundings. The silver acrylic finish adds a touch of sophistication to your Wall Decor, making it a timeless and versatile choice for various spaces.

Whether you're enhancing a living room, bedroom, or office, our Silver Acrylic Hexagon Wall Decor Mirror becomes a focal point that captures attention and adds a sense of elegance to your Wall Decor. The keyword "Wall Decor" is seamlessly integrated into the design, making it an essential piece for any room.

PyariWalls.pk is your ultimate destination for exceptional Wall Decor, and our Silver Acrylic Hexagon Wall Decor Mirror exemplifies our commitment to providing pieces that redefine your space with both aesthetics and versatility in Wall Decor. Elevate your surroundings with a mirror that blends both beauty and function.

Shop us today and discover the perfect Silver Acrylic Hexagon Wall Decor Mirror that transforms your space with style and sophistication in Wall Decor. With every glance, experience the fusion of artistry and reflection, and explore how our pieces can enhance your living spaces. Choose PyariWalls.pk to elevate your decor through exceptional Wall Decor that speaks to your individuality.

Silver Hexagon Acrylic Wall decor Mirror


Two Sizes Available
1: 4x4 inches size per hexagon 
2: 6x6 inches size per hexagon


All pieces stuck on the wall with double tape provided 

1mm thick Acrylic material made
Note: The attached images are just to give an idea of hexagon decor, Original product size depends on what you choose while placing an order.
View full details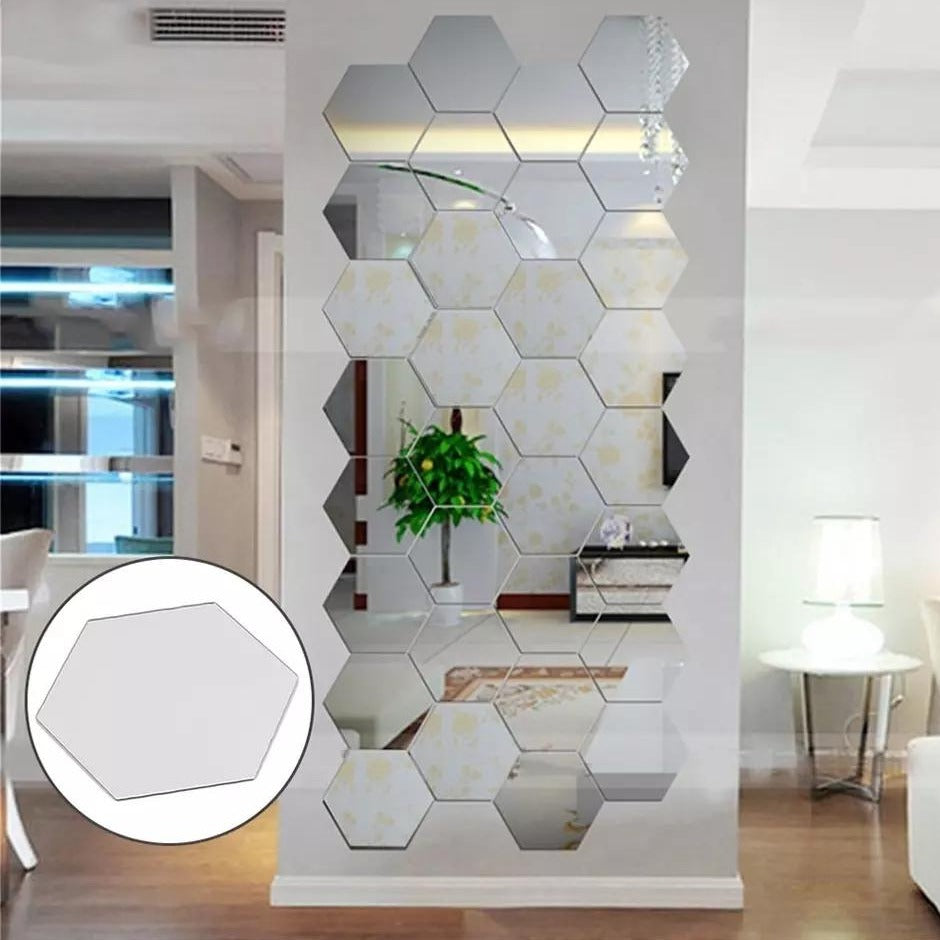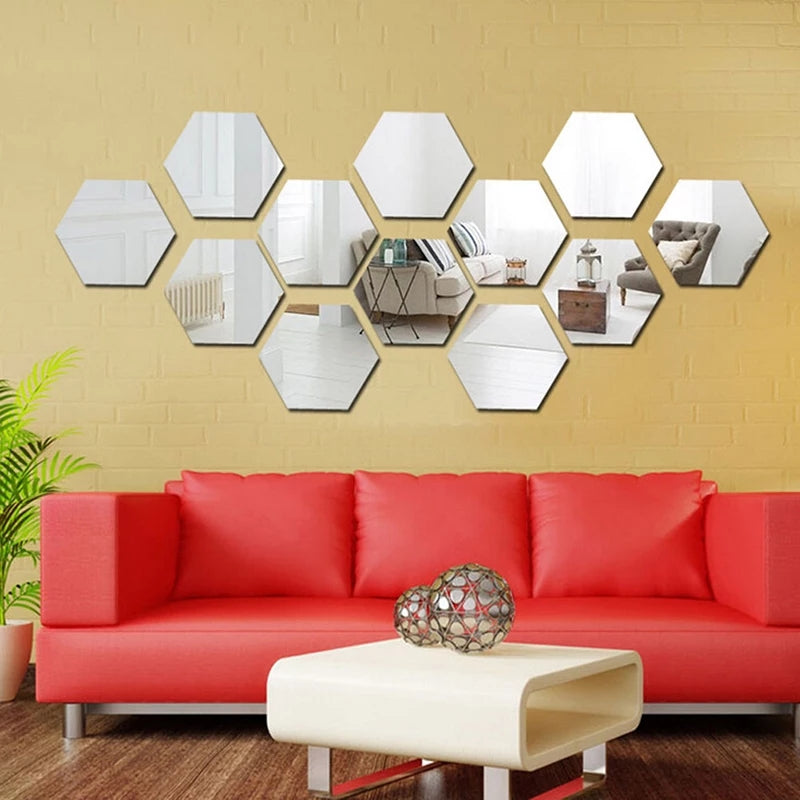 Same as shown in picture just love the product ♥️
Gonna shop again♥️
Acrylic wall decor
It's light wait and beautiful .
Best packaging and product quality 👌
BEST QUALITY AND PACKAGING RECOMMENDED ON TIME
Inzi
It's amazing product but how can we fix it on wall please guide Us..