Sale price
Rs.1,699
Regular price
Rs.3,300
Unit price
per
Sale
Sold out
DETAILS

Transform your living spaces with the enduring charm of our Big Family Frames Clock, a timeless wall decor piece that seamlessly blends aesthetics and functionality. At PyariWalls.pk, we specialize in offering wall clocks that redefine interior aesthetics, reflecting your unique taste and enhancing your ambiance.

Crafted with precision, this wall clock becomes a visual focal point with its iconic design, reminiscent of family moments captured in frames. The clock and frames create a harmonious combination that adds a touch of nostalgia to your Wall Clock.

Whether you're enhancing a living room, bedroom, or hallway, our Big Family Frames Clock becomes more than just a timepiece; it becomes a testament to cherished memories and a decor element that resonates with everyone. The keyword "Wall Clock" is seamlessly integrated into the design, emphasizing its core function.

PyariWalls.pk is your ultimate destination for Wall Clocks, and our Big Family Frames Clock exemplifies our commitment to providing pieces that redefine decor with both aesthetics and sentimentality. Elevate your surroundings with a clock that celebrates family moments and adds warmth to your space.

Discover the perfect Big Family Frames Clock that captures the essence of time and memories. With every glance, experience the fusion of aesthetics and nostalgia, and explore how our pieces can transform your living spaces. Choose PyariWalls.pk to enhance your decor with exceptional Wall Clocks that resonate with your individuality and your appreciation for family connections.

big frame size

height 9.6 inches
width 7 inches
medium frame size
height 7 inches
width 5 inches
small frame size
height 5.1 inches
width 3.7 inches
Total frames : 16

Frames are without glass on front

View full details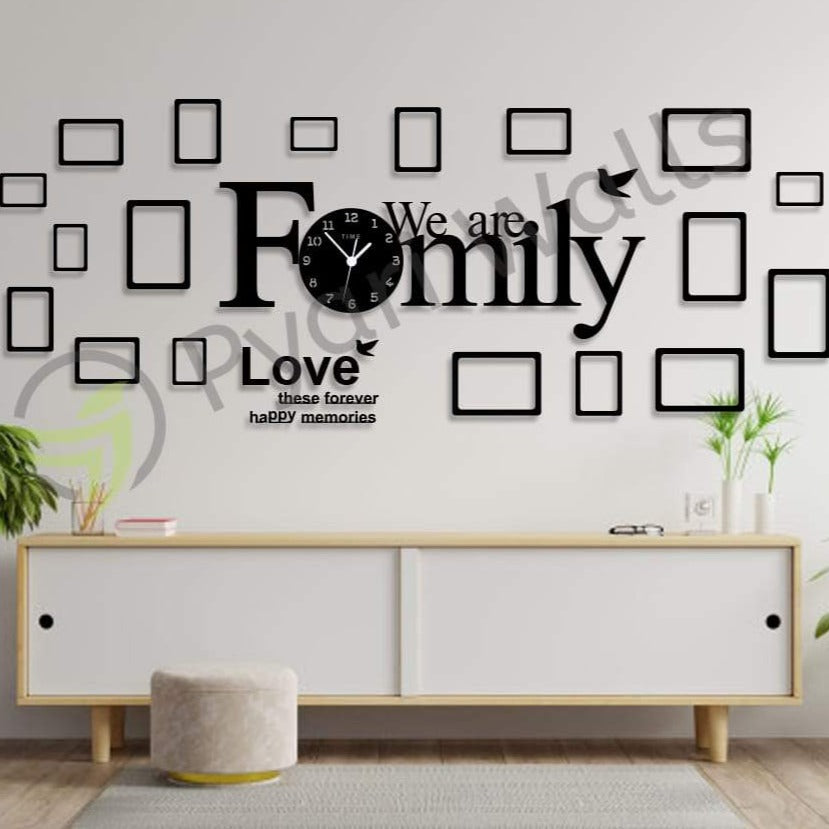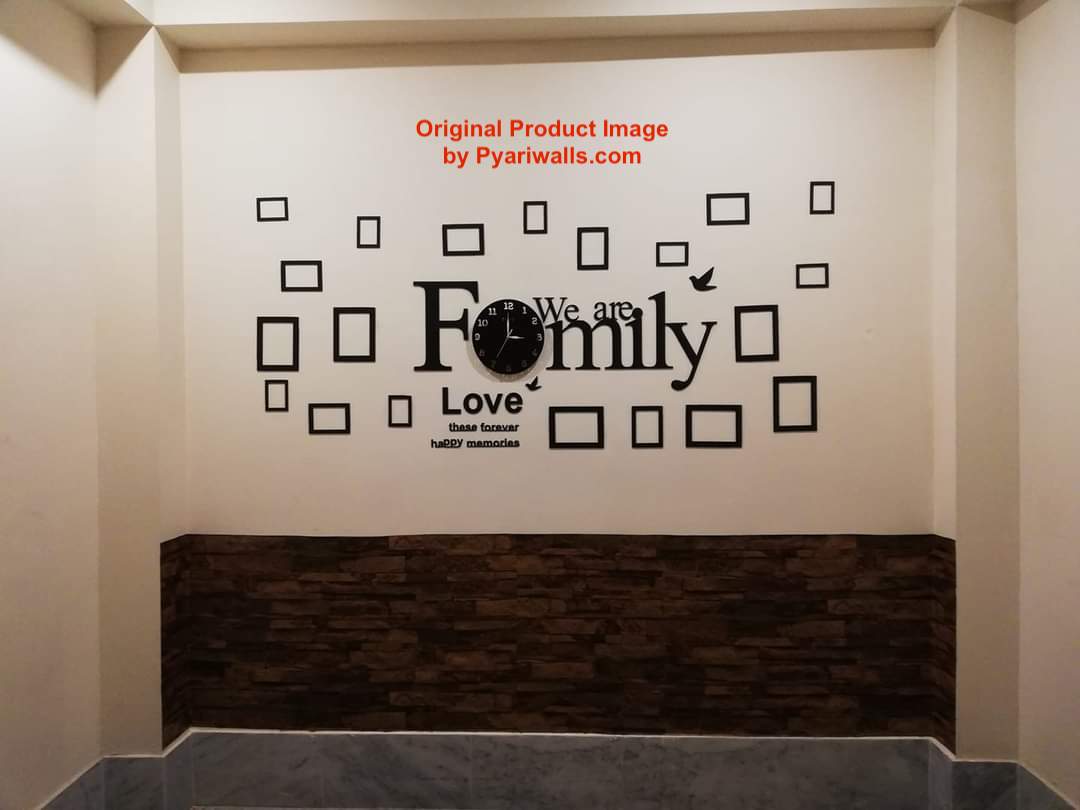 Azmat Ali
Incredible product
Love it and
Love you all
Dr Ihsan
I bought this clock and frames. Want to buy more fram to create the overall effect of my wall. Is it possible to buy 6 more frames of each size.
Sania
Can u tell me the quality of fram third are wood or stikar tyip
Sania
Can I tell me the which material is frame this re wood or like stikar tyip
Waqas gujjar
Bhai sb yeh frame stickers ky hain ya plstic k ??