Sale price
Rs.1,600
Regular price
Rs.2,200
Unit price
per
Sale
Sold out
DETAILS

16 Butterfly mirror set
will get pasted on wall with double sided adhesive provided in box


At PyariWalls.pk, we understand the power of Wall Decorations to transform your living spaces into works of art. Our Acrylic Mirror Butterflies Set, consisting of 16 exquisite pieces, is designed to add a touch of magic to your walls.

Each butterfly in this set is meticulously crafted from high-quality acrylic mirror, reflecting both light and your unique style. As you adorn your walls with these delicate yet impactful pieces, you'll see how they become the focal point of your decor.

The keyword "Wall Decoration" is embedded in the product name, underscoring the primary purpose of these butterflies - to beautify and enhance your living environment. With every glance, you'll appreciate the intricate details and the play of light that these butterflies bring to your space.

Create a captivating visual spectacle on your walls with our Acrylic Mirror Butterflies Set. Whether it's your living room, bedroom, or any other area, these butterflies can be arranged to suit your aesthetic preferences, adding a touch of elegance and charm.

Discover the world of Wall Decorations at PyariWalls.pk, where art meets functionality. Our Acrylic Mirror Butterflies Set is a testament to our dedication to providing you with premium decor pieces that redefine your living spaces. Experience the magic of transformation with our Wall Decorations today.
View full details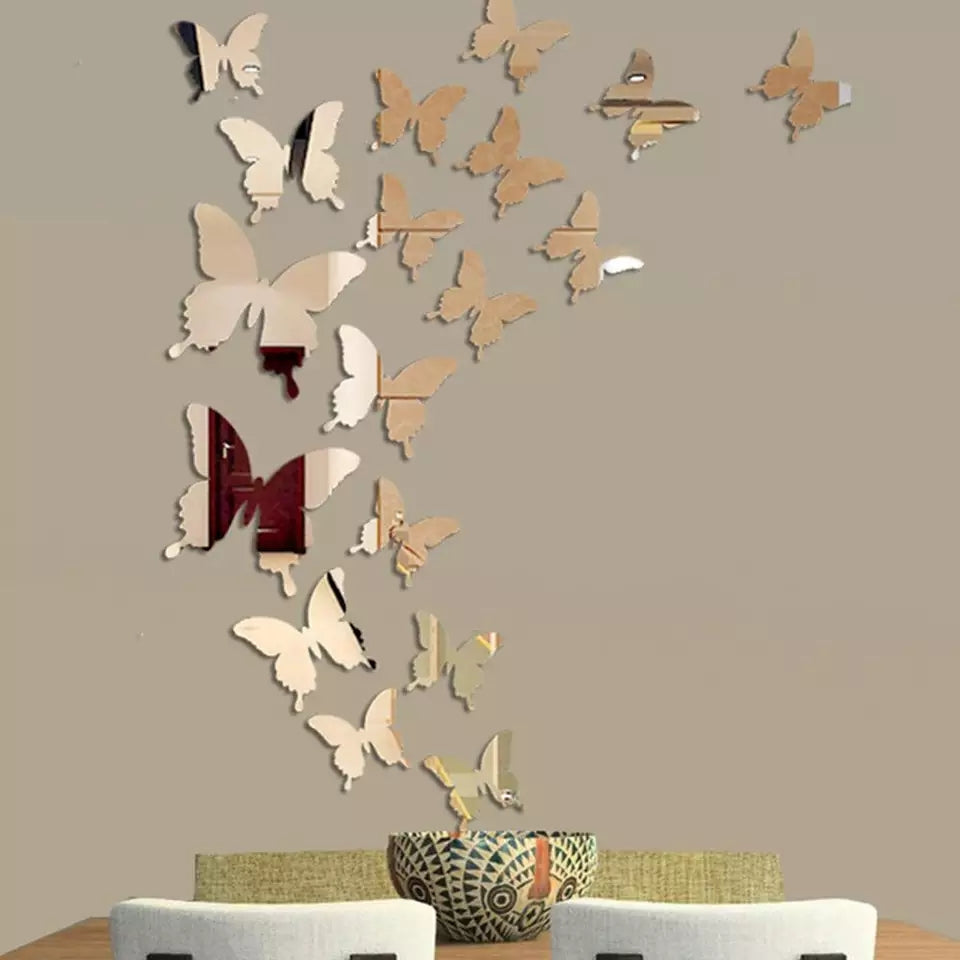 Butterflies review
It is really beautiful and same as it is shown in the pictures with one extra piece. It is highly recommended , if u want to decor your room . Satisfied.