Sale price
Rs.999
Regular price
Unit price
per
Sale
Sold out
DETAILS

Information

3 Layers of acrylic, 1 layer wood
5mm Thick
Soundless machine 1 year warranty

Illuminate your living spaces with the divine charm of our Surah Ikhlas Clock, elegantly designed in all golden color. At PyariWalls.pk, we specialize in providing Wall Decorations that not only beautify but also inspire spirituality and reverence while enhancing your surroundings.

Crafted with precision and devotion, this Islamic Wall Decoration features the Surah Ikhlas, a powerful declaration of monotheism, in an exquisite golden design. It's more than just a clock; it's a symbol of faith and devotion that graces your wall.

Whether you're decorating your home, office, or any space where you wish to strengthen your connection with Islamic values, our Surah Ikhlas Clock becomes an essential part of your decor. The keyword "Wall Decoration" is seamlessly integrated to emphasize its role in elevating your living environment.

PyariWalls.pk is your ultimate destination for Wall Decorations that reflect your faith, and our Surah Ikhlas Clock embodies our commitment to providing pieces that deepen your spiritual connection. Enhance your spaces with decor that resonates with your heart.

Discover the perfect Surah Ikhlas Clock that aligns with your faith and adds a touch of elegance to your surroundings. With every glance, experience the fusion of aesthetics and spirituality, and explore how our pieces can transform your spaces into a source of inspiration. Choose PyariWalls.pk to enrich your decor with inspiring Wall Decorations that celebrate your faith and devotion.
View full details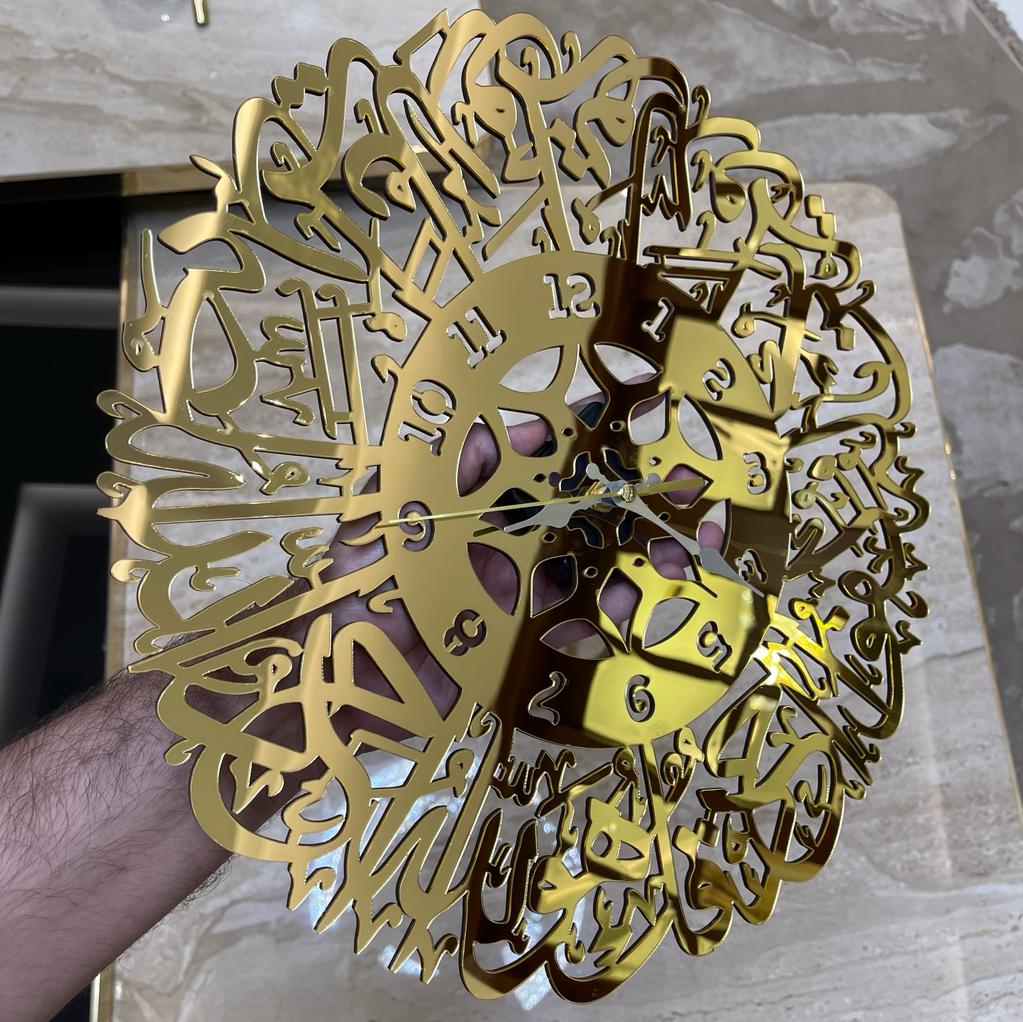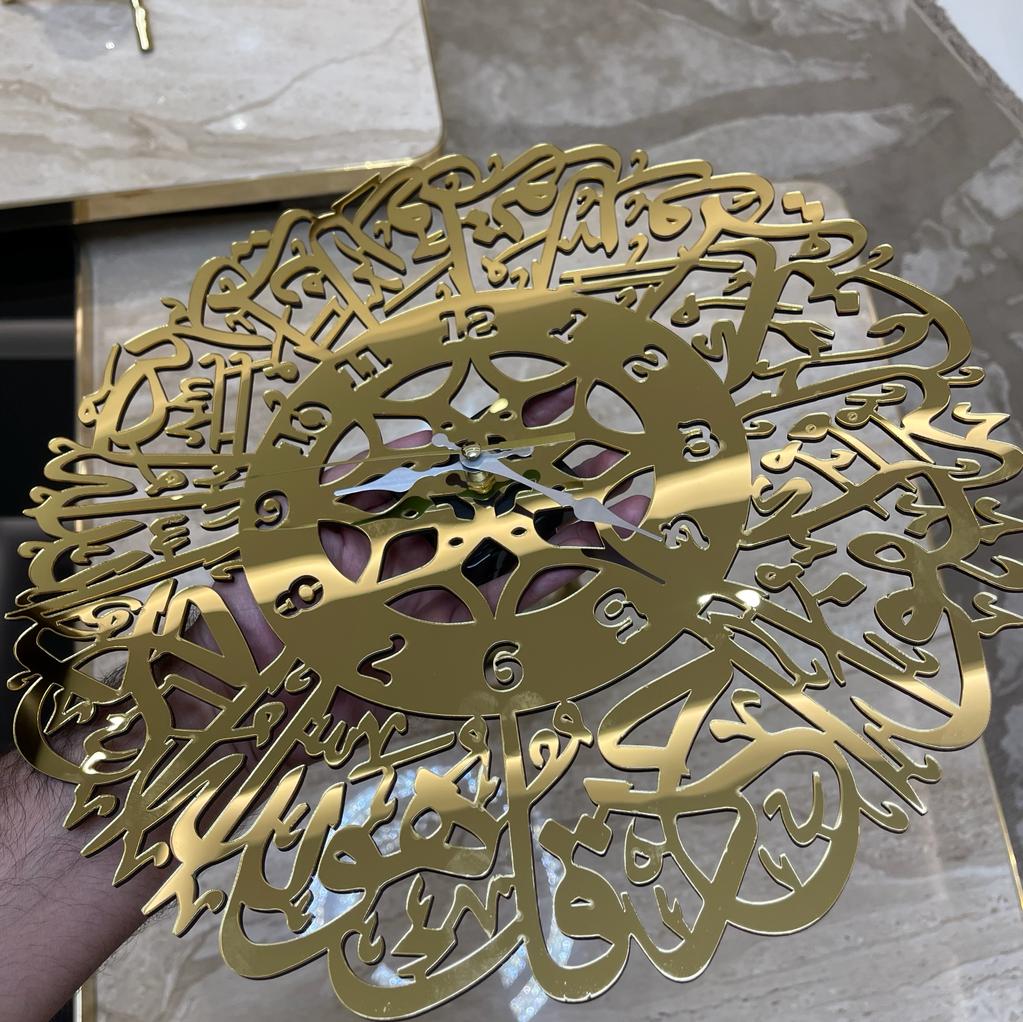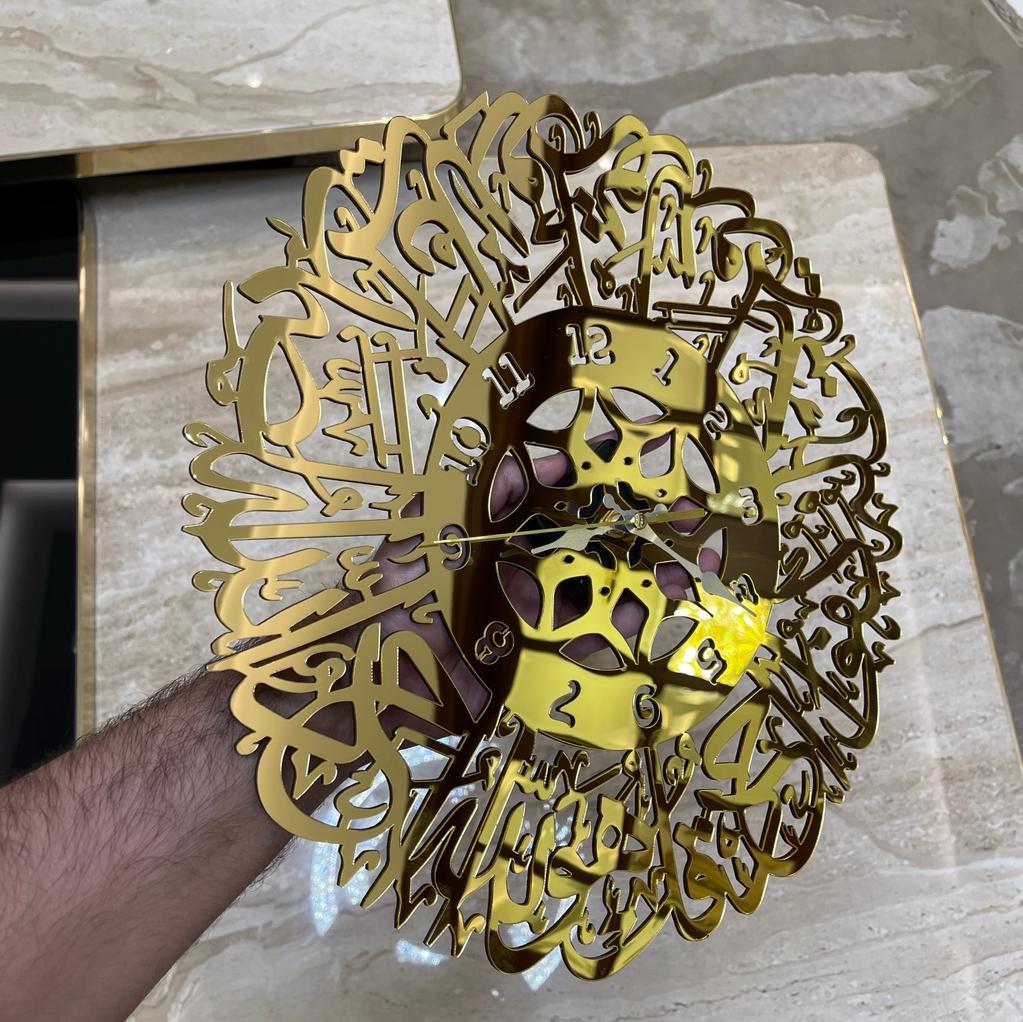 Excellent
MashAllah looking good in my room👍