Sale price
Rs.1,650
Regular price
Rs.2,400
Unit price
per
Sale
Sold out
DETAILS

12x Black Hexagon Acrylic Wall Decor Mirror
6inch*6inch size per hexagon


Reimagine your living spaces with the bold elegance of our Black Acrylic Hexagon Wall Decoration Set. At PyariWalls.pk, we specialize in offering Wall Decorations that redefine your interior decor, adding a touch of contemporary charm to your surroundings.

This set of 12 Black Acrylic Hexagons is more than just decor; it's a statement. Each piece showcases a sleek design and rich color that effortlessly enhances your walls, creating a modern and eye-catching aesthetic. The keyword "Wall Decoration" is thoughtfully incorporated into the product name to underline its role in elevating your living environment.

PyariWalls.pk is your go-to destination for Wall Decorations that make a lasting impression. Our Black Acrylic Hexagon Set embodies our commitment to providing versatile and visually appealing pieces that elevate your decor.

Discover the perfect Black Acrylic Hexagon Set to complement your interior style and transform your spaces into a source of inspiration. With every arrangement, experience the fusion of aesthetics and contemporary design, and explore how our pieces can redefine your decor. Choose PyariWalls.pk for striking Wall Decorations that elevate your space to the next level.
View full details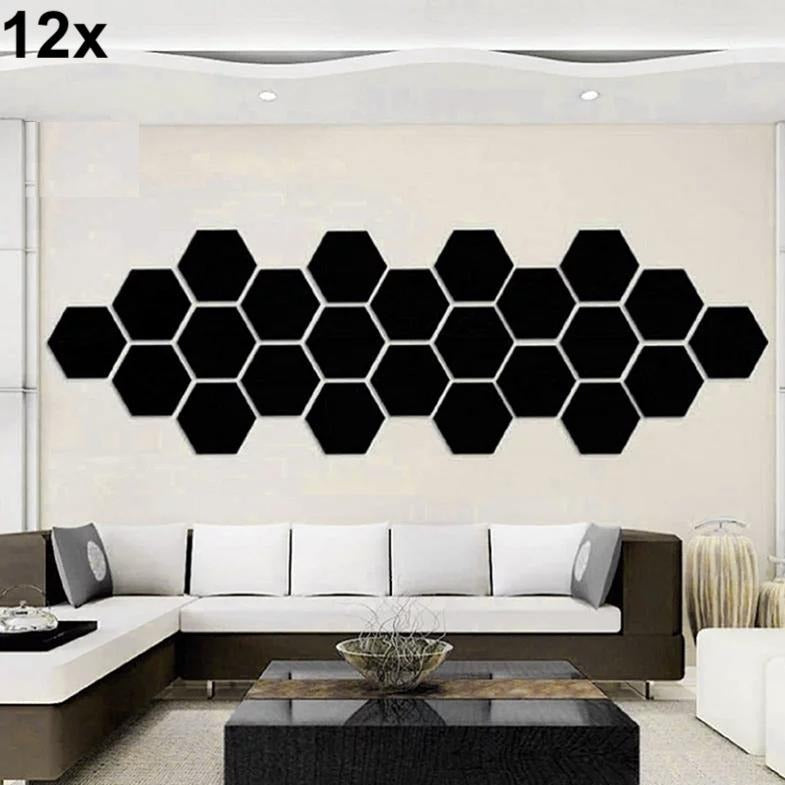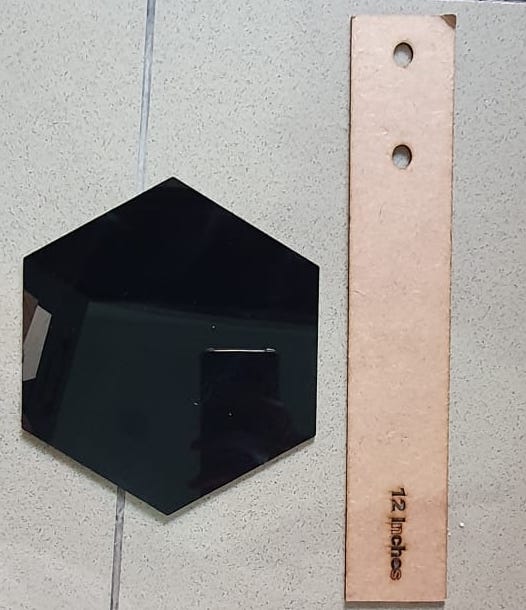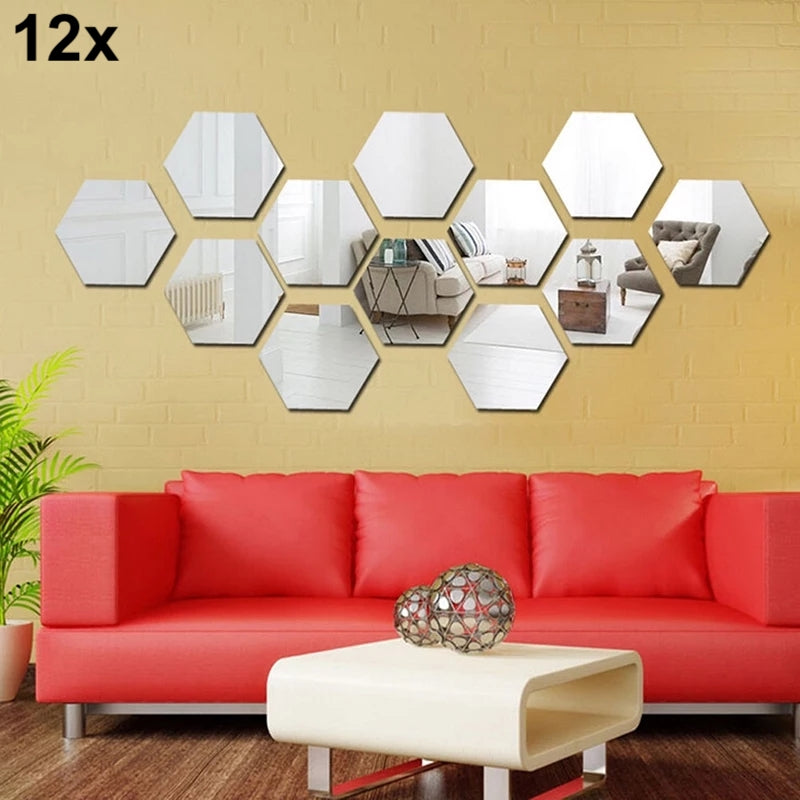 Rehan
Assalamualaikum!!! How to paste on a wall
Atif
Do you have this in golden colour
Ahsan
quick Delivery and Great product in this Price, Good Work
Atif
Do you have this in golden colour
Rehan
Assalamualaikum!!! How to paste on a wall