Sale price
Rs.999
Regular price
Rs.2,400
Unit price
per
Sale
Sold out
DETAILS

3 mm thick, 52inch x 28 inch dimension
2 material options MDF wood or Shinny Acrylic

1 year warranty


At PyariWalls.pk, we believe that a well-crafted wall clock is not just a timekeeping device; it's a statement piece that can redefine the style of any room. Our European Big Wall Clock is designed to do just that.

With its generous size and elegant design, this wall clock serves as both a functional timepiece and a work of art. The keyword "Wall Clock" is strategically placed in the product name, emphasizing its primary function while also highlighting its decorative role.

Crafted with meticulous attention to detail, this clock features European-inspired aesthetics that seamlessly blend with various interior design themes. Whether your decor leans towards modern, traditional, or eclectic, this wall clock is a versatile addition.

As you gaze upon its intricate details and admire its craftsmanship, you'll appreciate how it becomes the focal point of your room. The Roman numerals and ornate hands not only tell time but also tell a story of timeless elegance.

Our European Big Wall Clock is a testament to our commitment to providing you with quality decor that transforms your living spaces. Every glance at this clock reminds you that functionality can be beautifully intertwined with style.

Enhance your decor with the European Big Wall Clock from PyariWalls.pk. It's not just a timepiece; it's a piece of art that adds sophistication and charm to your living spaces. Discover the perfect blend of style and functionality today.
View full details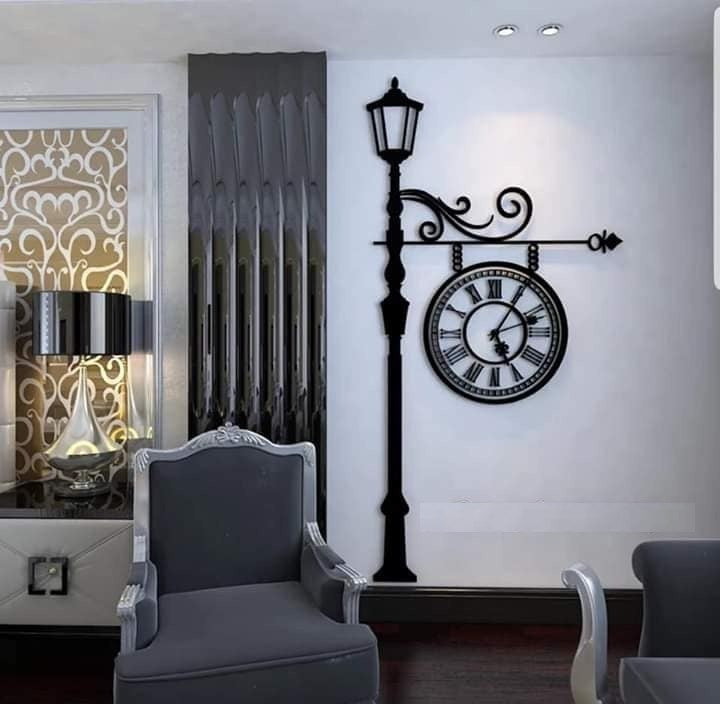 Beautiful
It's an absolutely beautiful piece of work.
I received my parcel its same ase shown in the picture..
Amazing 😍😍
Received the parcel. Its 😍😍😍. same as shown in pictures. Thank you team Piyari walls.
Mian Abdullah Shah advocate