Sale price
Rs.999
Regular price
Rs.1,700
Unit price
per
Sale
Sold out
DETAILS

Infuse your living spaces with the sacred aura of our Islamic PanjTan Pak wall decor, a reverent masterpiece that adds a touch of spiritual charm to your ambiance. At PyariWalls.pk, we specialize in offering wall decor that resonates with devotion while enhancing the aesthetics of your surroundings.

Crafted with precision, this wall decor piece showcases the revered figures of PanjTan Pak in a design that speaks to the heart of faith. The delicate artistry captures the essence of reverence and admiration.

Whether you're adorning your prayer room, living room, or any space, our Islamic PanjTan Pak wall decor becomes a focal point that nurtures the spirit and uplifts the atmosphere. Each glance at this reverent piece deepens the connection to faith and decor, creating a harmonious blend of aesthetics and devotion.

PyariWalls.pk is your ultimate destination for Wall Decor, and our Islamic PanjTan Pak piece exemplifies our commitment to providing decor that reflects your spiritual values while enhancing your living spaces. Elevate your surroundings with pieces that inspire both heart and home.

Discover the perfect Islamic PanjTan Pak wall decor that adds a sense of devotion and charm to your space. With every glance, experience the fusion of faith and artistry, and explore how our pieces can enrich your surroundings. Choose PyariWalls.pk to bring reverence and beauty to your decor through exceptional Wall Decor.

24inch*24inch size

3mm thick wooden material

NOTE: It comes in pieces and will stick on wall with double adhesive tape. 

View full details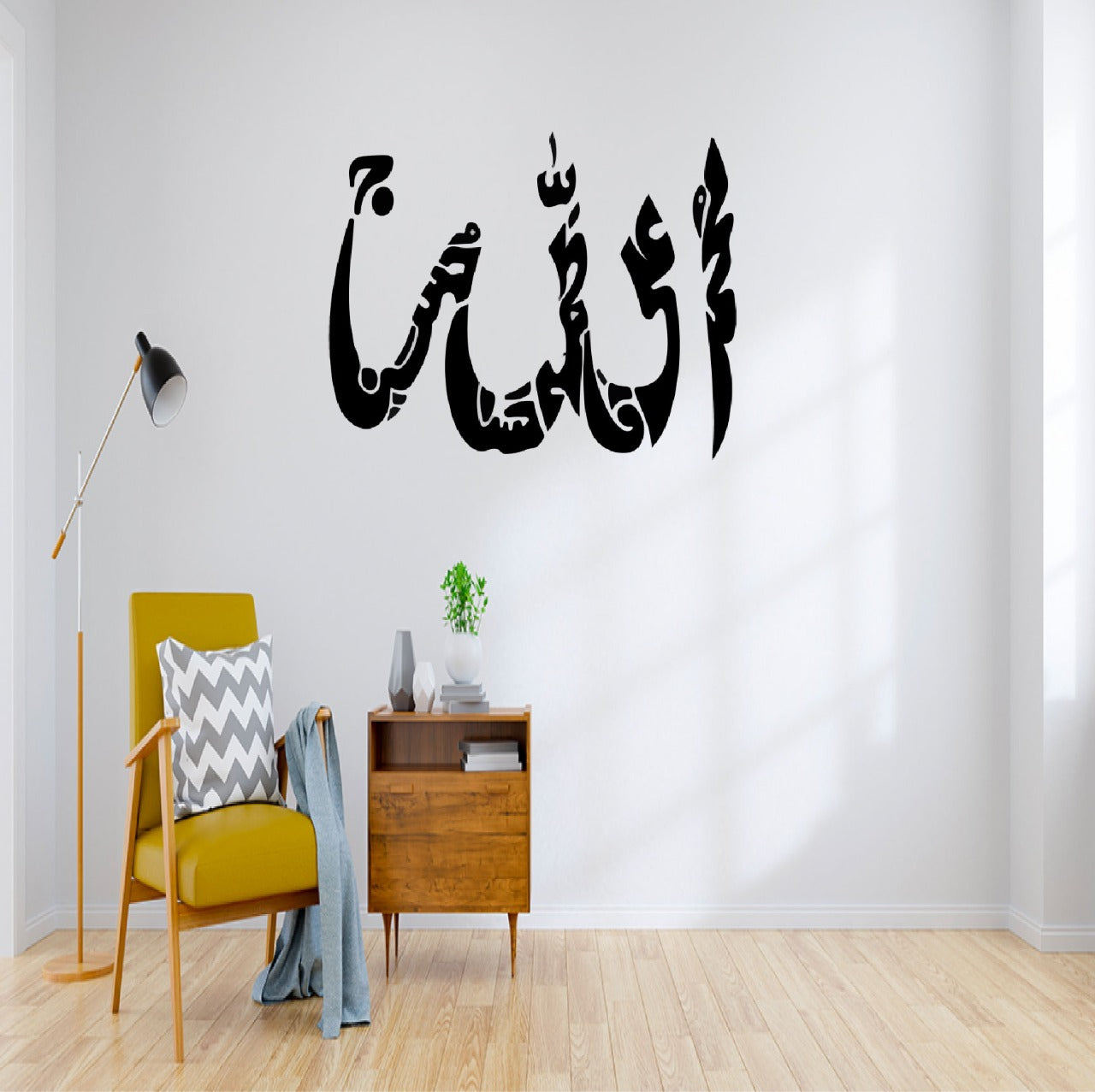 Iram
Zabardust...... MashaAllah
Nida Sher
It is a Master piece, perfect thank u
Anumbabar
Masha Allah good product in good packing recommend seller
Muhammad Komail
Amazing work. Love it mashaAllah