Sale price
Rs.1,499
Regular price
Rs.2,300
Unit price
per
Sale
Sold out
DETAILS

Elevate your living spaces with the premium elegance of our Premium Ride Wall Clock, a captivating piece of wall decor that seamlessly blends aesthetics and functionality. At PyariWalls.pk, we specialize in offering wall clocks that redefine interior aesthetics, reflecting your unique taste and enhancing your ambiance.

Crafted with precision, this wall clock showcases a distinctive big cycle design that becomes a visual focal point in your decor. The cycle represents a sense of movement and adds character to your Wall Clock, making it an art piece that captures attention.

Whether you're enhancing a living room, bedroom, or study, our Premium Ride Wall Clock becomes more than just a timepiece; it becomes a conversation starter and an art piece that adds dynamism to your space. The keyword "Wall Clock" is seamlessly integrated into the design, emphasizing the essence of the product.

PyariWalls.pk is your ultimate destination for Wall Clocks, and our Premium Ride Wall Clock embodies our commitment to providing pieces that redefine decor with both aesthetics and functionality. Elevate your surroundings with a clock that adds a touch of uniqueness to your space.

Discover the perfect Premium Ride Wall Clock with its big cycle design that captures attention and enhances your space with style. With each tick, experience the fusion of artistry and timekeeping, and explore how our pieces can transform your living spaces. Choose PyariWalls.pk to elevate your decor through exceptional Wall Clocks that resonate with your individual style.
View full details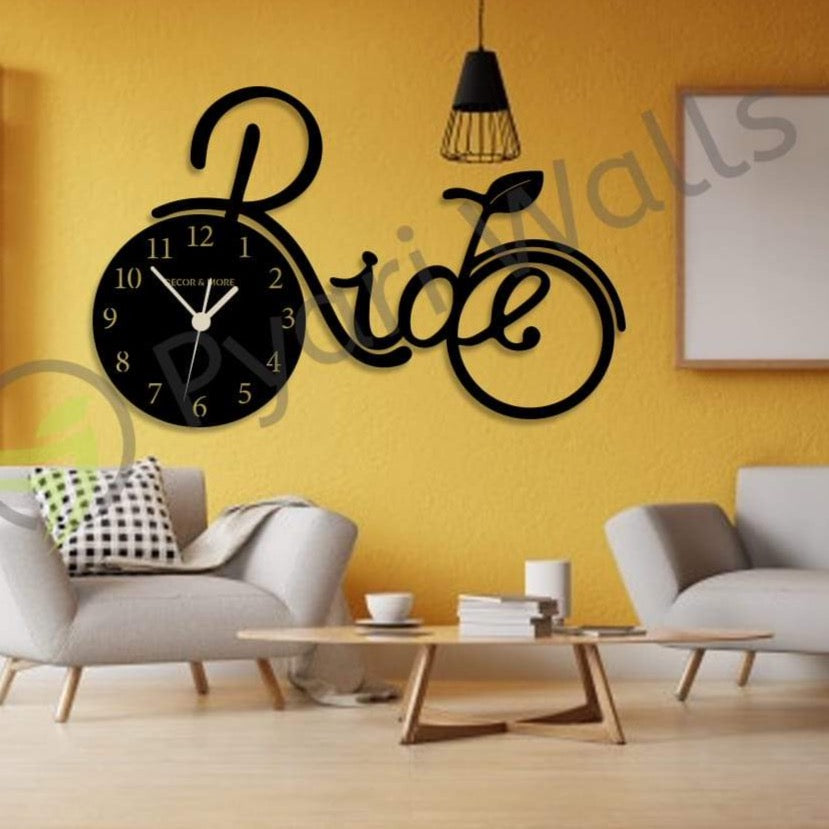 Ride clock
I received my parcel .delivery is very fast ..and order is same as it's in picture very good experience from pyari walls...I try to give more order to this site thanks
Asima Naz
Is this a sticker or real clock
Or if clock is real the frame of cycle is sticker or not
Ashraf wali
Is there any outlet of your products
Or can i get phone number??
humayun khan
i need video to assemble my big cycle wall clock please