Sale price
Rs.1,799
Regular price
Rs.2,800
Unit price
per
Sale
Sold out
DETAILS

 

Elevate your living spaces with the premium elegance of our Big Cycle Wall Clock, a captivating piece of home decor that seamlessly combines functionality and aesthetics. At PyariWalls.pk, we specialize in offering wall clocks that redefine interior aesthetics, reflecting your unique taste and enhancing your ambiance.

Crafted with precision, this wall clock showcases a distinctive big cycle design that becomes a visual focal point in your decor. The rope light adds a touch of charm, illuminating the cycle and making it an art piece that captures attention.

Whether you're enhancing a living room, bedroom, or study, our Big Cycle Wall Clock becomes more than just a timepiece; it becomes a conversation starter and an art piece that adds character to your space. The keyword "Wall Clock" is seamlessly integrated into the design, making it an essential element that defines the product.

PyariWalls.pk is your ultimate destination for Wall Clocks, and our Big Cycle Wall Clock embodies our commitment to providing pieces that redefine decor with both aesthetics and functionality. Elevate your surroundings with a clock that adds a touch of uniqueness to your space.

Discover the perfect Big Cycle Wall Clock with rope light that captures attention and enhances your space with charm. With each tick, experience the fusion of artistry and timekeeping, and explore how our pieces can transform your living spaces. Choose PyariWalls.pk to elevate your decor through exceptional Wall Clocks that resonate with your individual style.

48*32 inches

made up of 3mm thick lasani material

1 meter long rope light with 1-foot extension switch

Note: We are not responsible for any electrical damage or Human injury while installing these products.
View full details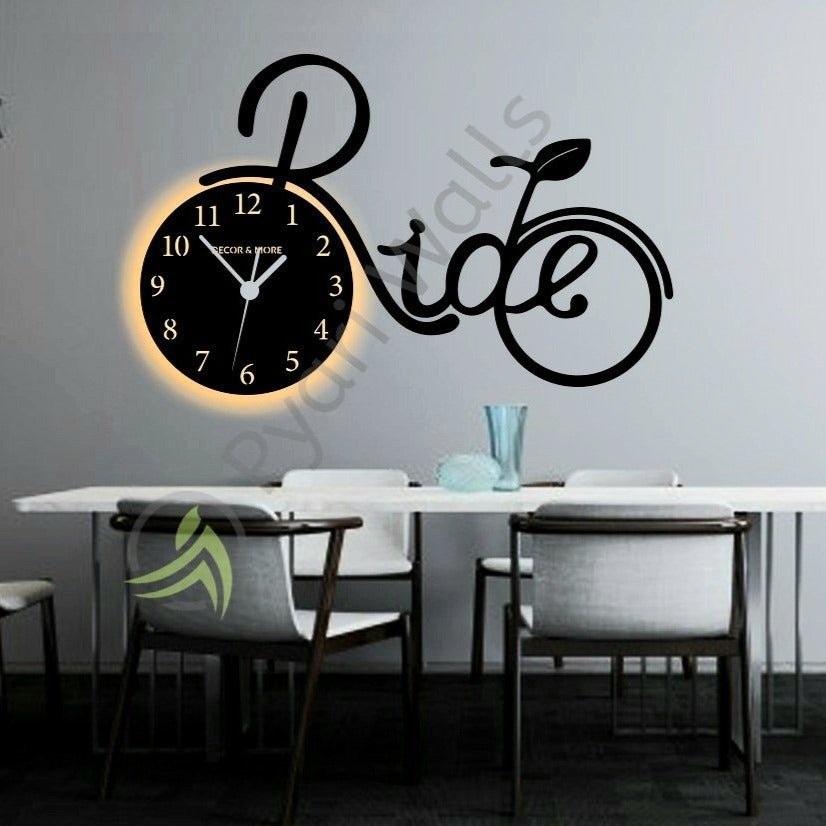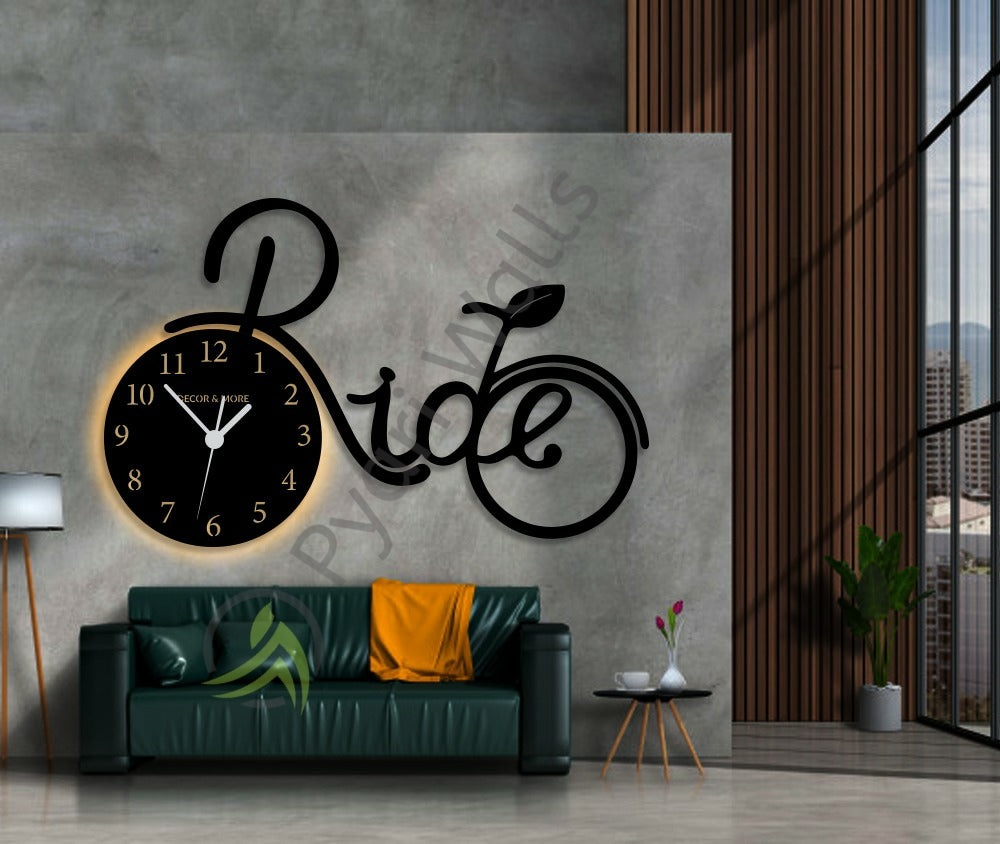 MALIK OBAID
Its so beautiful i order this for the first time and now waiting for my order.
MALIK OBAID
Its so beautiful i order this for the first time and now waiting for my order.