Sale price
Rs.1,600
Regular price
Rs.2,400
Unit price
per
Sale
Sold out
DETAILS

Elevate your living spaces with the exquisite charm of our Silver Acrylic Mirror Rings, a set of 22 stylish wall decor pieces that redefine your interior aesthetics. At PyariWalls.pk, we blend creativity and functionality to bring you decor that resonates with your unique style.

Crafted with precision, each mirror ring showcases the beauty of silver acrylic, capturing and reflecting light to create an illusion of spaciousness. These rings don't just decorate walls; they infuse your space with elegance and depth, becoming artistic expressions that make a statement.

The set of 22 offers endless arrangement possibilities, allowing you to explore your creativity and create a configuration that truly represents your personality. Whether your style is modern, classic, or eclectic, these mirror rings add a touch of sophistication that transforms your walls into captivating canvases.

PyariWalls.pk is your destination for exceptional wall decor, and our Silver Acrylic Mirror Rings embody our commitment to quality and design. Elevate your space with decor that speaks volumes about your taste and individuality.

Discover the perfect set of Silver Acrylic Mirror Rings that reflect your unique style and infuse your living spaces with charm and character. Experience the fusion of aesthetics and functionality, where every ring embodies the essence of wall decor. Explore PyariWalls.pk today and redefine your interior aesthetics.
View full details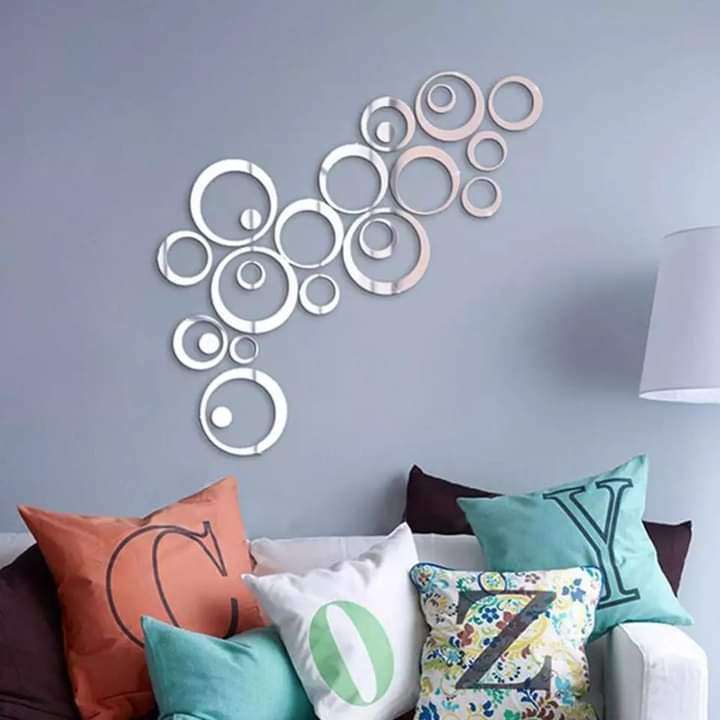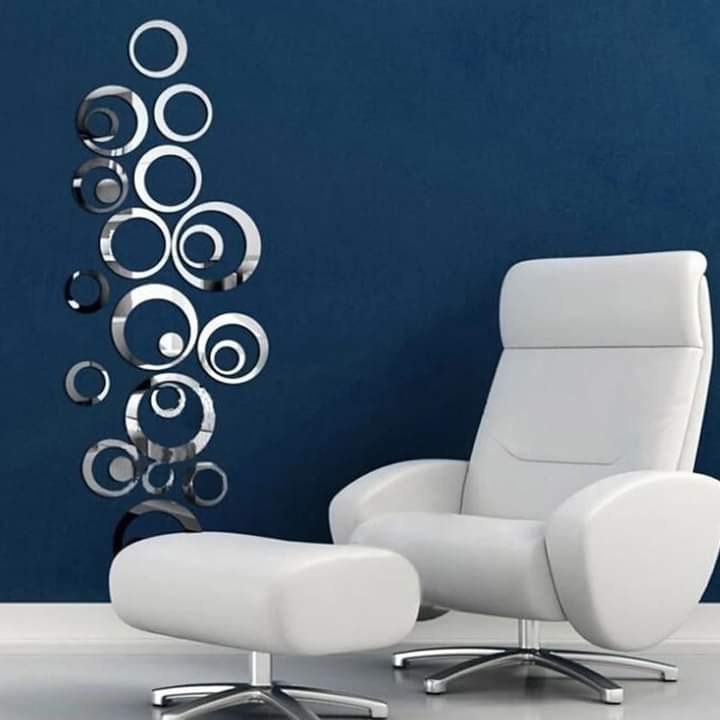 Lance
This is great post. I´ve been thinking of starting a blog on this topic myself.
King regards,
Thomassen Hessellund
my blog - Card Holder Wallet
Shahzada Qasim bukhari
Nic ambiences,must hv to try
Tooba shah
Best and reasonable products❤
Aurelio
I learned new information from your article, you do a great job.
King regards,
Abildgaard Henneberg
my homepage Publix Miami
humera
pl let me know all the rings are separate or joint together and how to fix these rings on wall ??