Sale price
Rs.999
Regular price
Rs.2,599
Unit price
per
Sale
Sold out
DETAILS

* Real product video and picture attached

* 30x18 inches

* 1-year warranty

Elevate your living spaces with the graceful fusion of art and time presented by our Water Drop Style Pendulum Wall Clock, a stunning piece that seamlessly blends aesthetics and functionality. At PyariWalls.pk, we specialize in offering wall clocks that redefine interior aesthetics, reflecting your unique taste and enhancing your ambiance.

Crafted with precision, this wall clock showcases a unique design inspired by water drops, creating an artistic masterpiece that becomes a visual focal point in your decor. The pendulum feature adds a touch of elegance, and its rhythmic motion adds a sense of tranquility to your Wall Clock.

Whether you're enhancing a living room, bedroom, or study, our Water Drop Style Pendulum Wall Clock becomes more than just a timepiece; it becomes a work of art and a functional decor element. The keyword "Wall Clock" is seamlessly integrated into the design, emphasizing its essential role.

PyariWalls.pk is your ultimate destination for Wall Clocks, and our Water Drop Style Pendulum Wall Clock embodies our commitment to providing pieces that redefine decor with both aesthetics and functionality. Elevate your surroundings with a clock that adds a touch of grace to your space.

Discover the perfect Water Drop Style Pendulum Wall Clock that invites you to embrace the artistry of time. With every glance, experience the fusion of aesthetics and tranquility, and explore how our pieces can transform your living spaces. Choose PyariWalls.pk to enhance your decor through exceptional Wall Clocks that resonate with your individual style.
View full details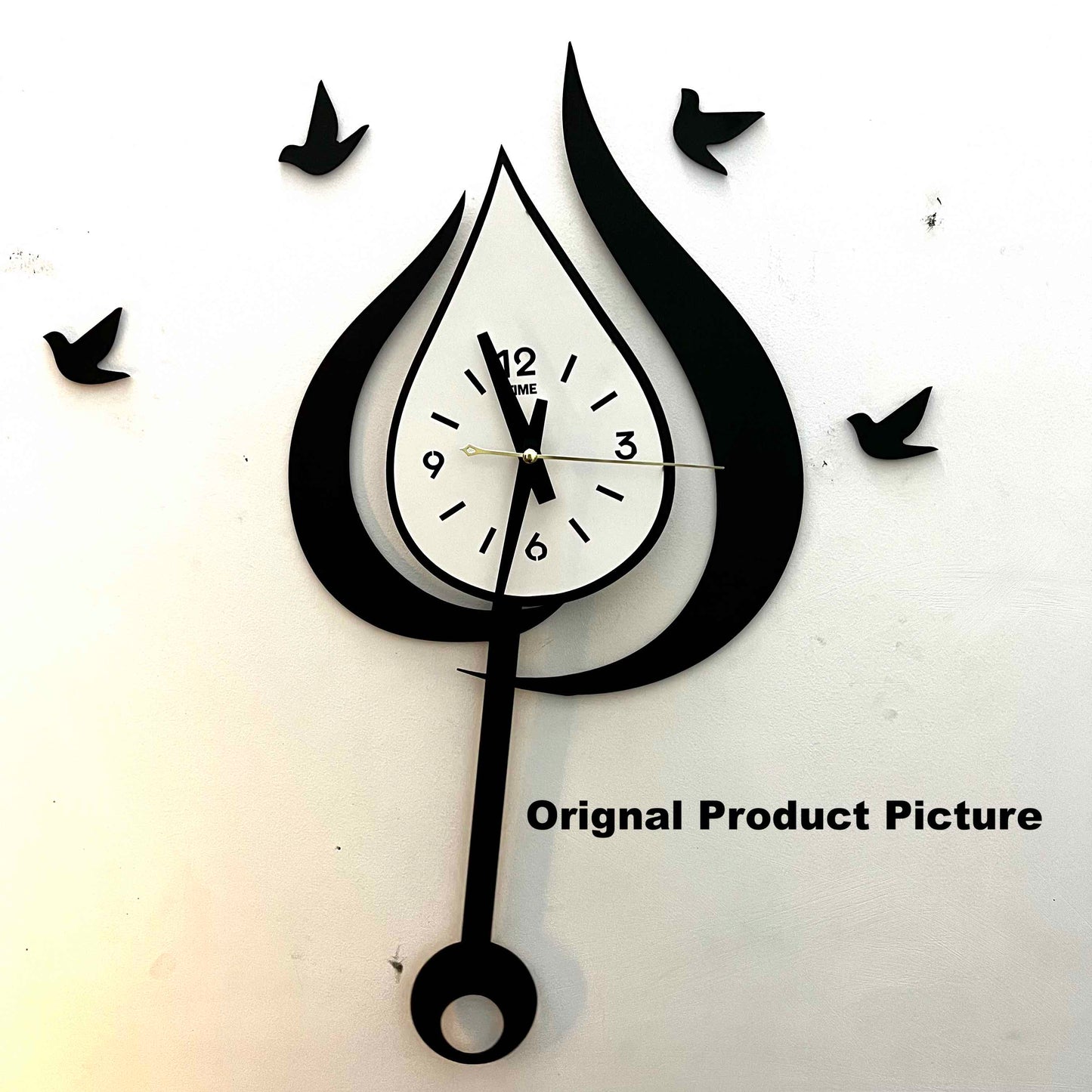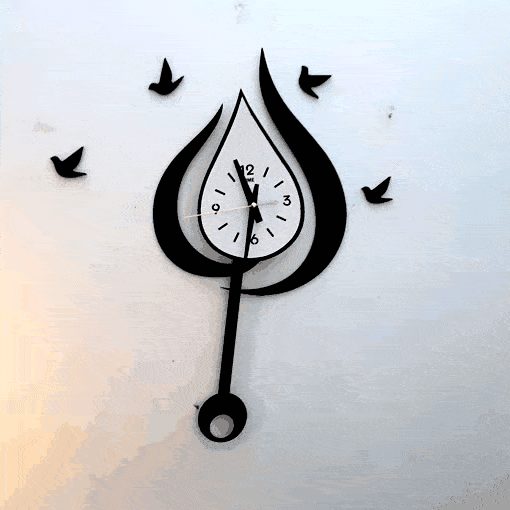 Beautiful
Such an elegant piece for a work setting or any decently decorated place.
Wall clock
Amazing fast deliver and good quality 👌 👏 🙌