Sale price
Rs.1,999
Regular price
Rs.3,500
Unit price
per
Sale
Sold out
DETAILS

Embark on a journey of style and exploration with our Large World Map Wall Clock, an extraordinary piece that seamlessly fuses aesthetics and discovery. At PyariWalls.pk, we specialize in offering wall clocks that redefine interior aesthetics, reflecting your unique taste and enhancing your ambiance.

Crafted with precision, this wall clock becomes a visual representation of the world, capturing its vastness and diversity in intricate detail. The rope light adds a unique touch, illuminating the continents and making it a true art piece that captures attention.

Whether you're enhancing a living room, study, or office, our Large World Map Wall Clock becomes more than just a timepiece; it becomes an invitation to explore and an art piece that adds sophistication to your space. The keyword "Wall Clock" is seamlessly integrated into the design, highlighting its essential function.

PyariWalls.pk is your ultimate destination for Wall Clocks, and our Large World Map Wall Clock embodies our commitment to providing pieces that redefine decor with both aesthetics and curiosity. Elevate your surroundings with a clock that sparks conversations and inspires imagination.

Discover the perfect Large World Map Wall Clock that invites you to explore the world's beauty through the passage of time. With every glance, experience the fusion of aesthetics and exploration, and explore how our pieces can transform your living spaces. Choose PyariWalls.pk to enhance your decor through exceptional Wall Clocks that resonate with your passion for discovery.

3mm Thick Black Lasani Wood material with 1 meter Ambient Rope robe light

1 Foot long extension switch wire

80 inch x 60 inch size(approx)

Note: We are not responsible of any electrical damage or Human injury while installing these products.
View full details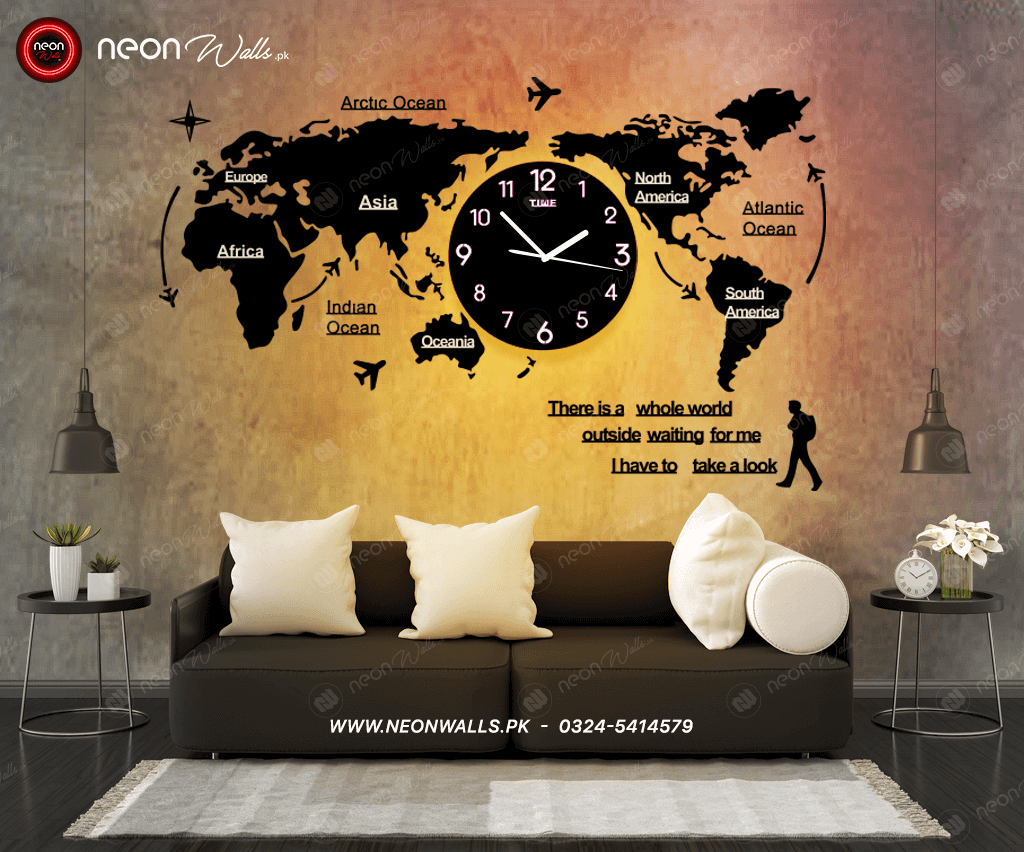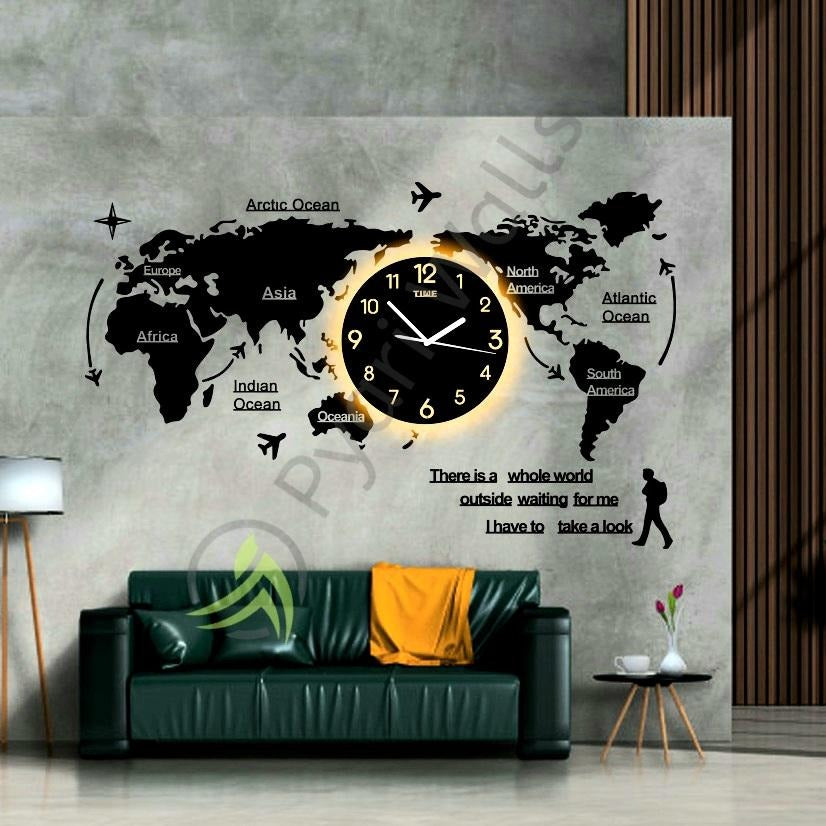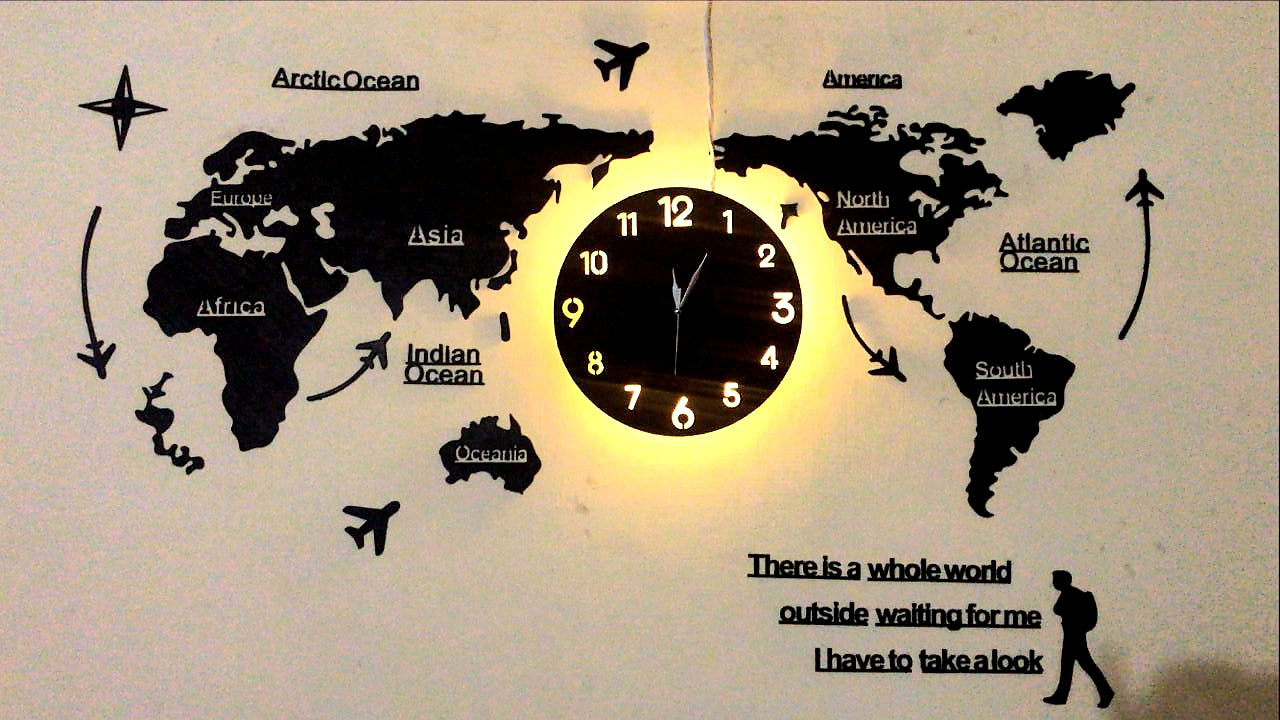 Checking Review Before Order
I am checking if it is possible to write review even before order!!
Haider Ahmad
Million dollar thing ❤️✌🏼 An amazing piece of creativity ❤️
Abdul Ghaffar
Hi I want to order this world watch but I can not find the order option that how to order boat from you
World Map Wall Clock with Rope Light(Large)
World Map Wall Clock with Rope Light(Large)